Optinskin – Increase your subscribers with WordPress plugin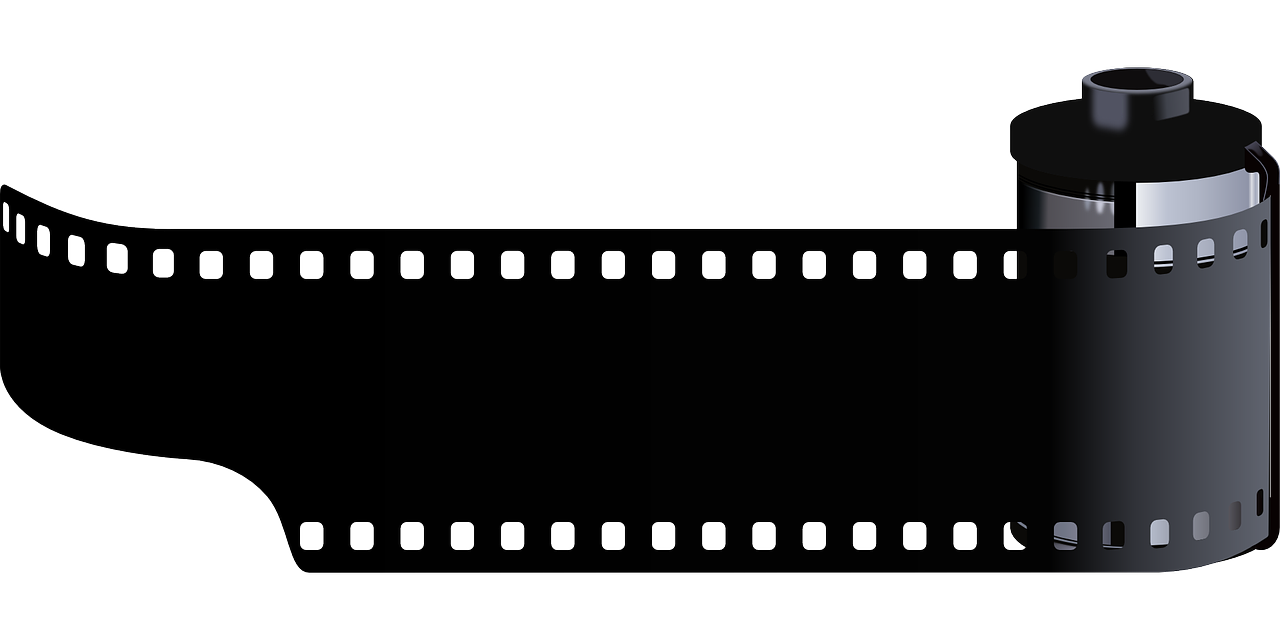 Optinskin is a plugin for WordPress, that will lead to more  subscribers of your newsletter. This plugin just have so many features and has a great design, so I will recommend all website owners to check it out.
You can buy the plugin for $67 on the Optinskin website. I know that this may seem to be a lot of money for "just a plugin", but it is definitely worth the money. I have been using this plugin on a lot of my websites, and it gave a big increase in sharings on social sites and subscribers to my newsletters. And you can use it for all your websites, without purchasing a new copy, so I think the money is well payed out.
The plugin will both give you a plugin that lets your visitors subscribe to your newsletter. It is very eye-catchy and has a great design, so your visitors will be encouraged to subscribe to your newsletter. You can also easily customize the HTML code of the plugin, so it also includes a sharing plugin, so you will encourage your visitors to both subscribe and share your article.
An example on how a subscribe form can look like: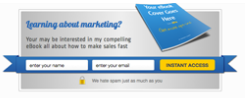 Compatibility of Optinskin
Optinskin works on a lot of newsletter services, like Mailchimp or AWeber. It is compatible with all the platforms below: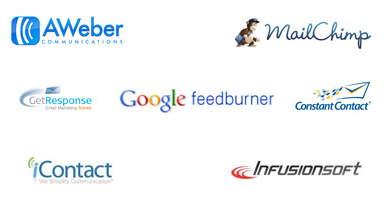 Customizable design
You can customize Optinskin in very many ways. For instance you can decide where to place your subscribe form on your website: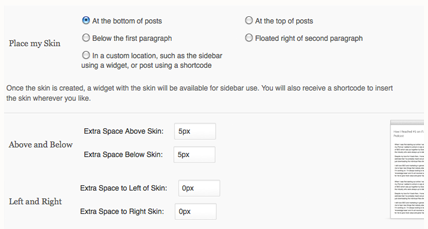 And you can add your own custom HTML code to the plugin if you like.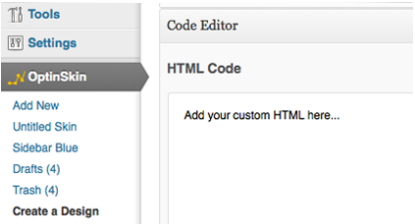 And this is a really cool effect, that will also make this plugin much more eye-catchy to the visitor. The skin can fade away, so the visitor will easily discover the subscribe form.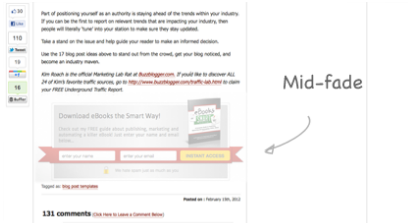 You can decide which colors the skin should use, so the skin looks exactly as you want.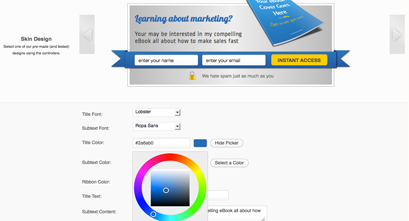 Split testing
This is also a very important feature of this plugin. You can setup split tests, so you can discover where you should place your subscribe form to get most subscribers from your visitors.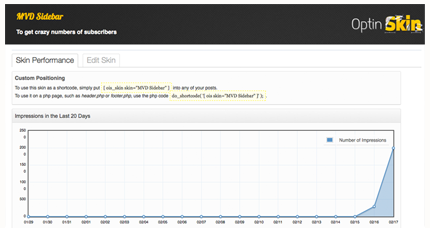 I think that this plugin really have many great features. It is worth the money, because you can get more subscribers and therefore more customers. So I would recommend this plugin for everyone. Go to the Optinskin website here.